If your initial germination process was successful, it's time to move your cannabis seedlings into jiffy pellets. The goal of this process is to provide new sprouts with a medium in which they can establish a small, but strong root zone.
New growers often skip the first stage of germination and sow cannabis seeds directly into moist soil, only later to be disappointed when seeds cease to sprout. This fruitless process can be caused by two reasons. First, if the soil is too wet, seeds can become waterlogged and turn to rot; second, cannabis seeds germinating in soil often have an unpredictable trajectory. If sown too deep, for example, the taproot may search for oxygen above ground and send the rest of the plant deeper into the soil. With the paper towel method, however, cannabis seedlings have the best chance of successful germination. Once the taproot is exposed, growers can avoid root rot, successfully predict the trajectory of the plant and safely transfer seedlings into their next home.
Ready to get growing? Watch our YouTube Series or read the following article to learn more about transplanting cannabis seedlings into jiffy pellets.
Step #1: Soak Jiffy Pellets
Jiffy's are small, cost-effective, compressed peat pellets. Because of their size and highly porous nature, Jiffy pellets are ideal for germination. Begin the process by preparing a nutrient solution of B vitamins and water. B vitamins reduce plant stress during transition phases of growth, promote root development, and usually contain absorbable elements like potassium. About 2 liters or half a gallon of water will be sufficient for hydrating four Jiffy Pellets.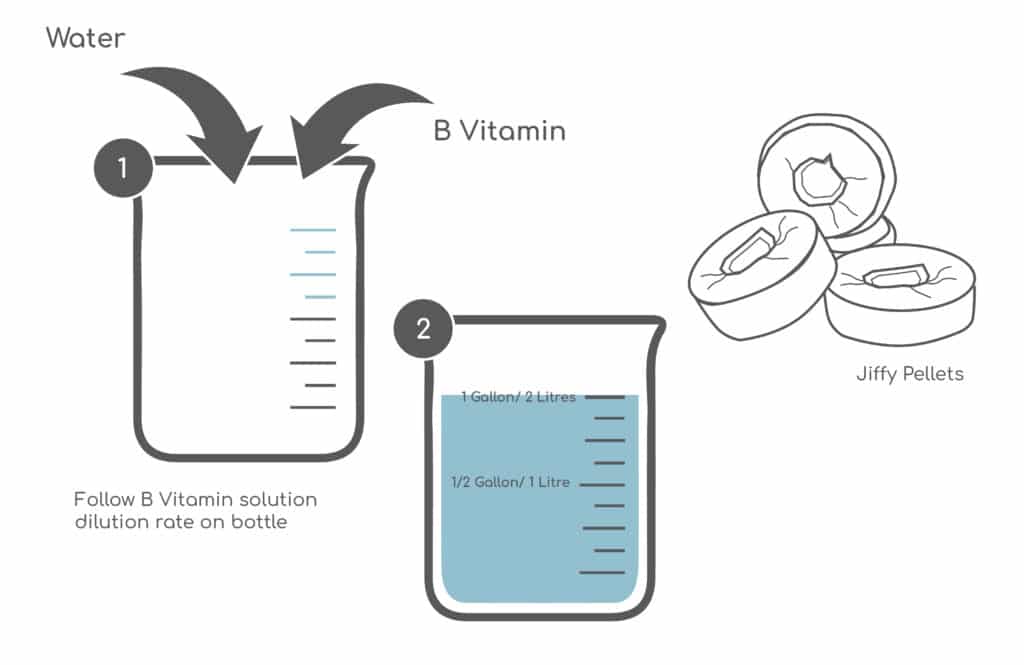 After the nutrient solution is prepared, toss your Jiffy pellets in to soak. Wait 5-10 minutes for the Jiffy's to adequately absorb the nutrient solution. You can check if your Jiffy's are prepared by gently squeezing the outside of the pellet. If any pieces of peat haven't been loosened, place them back into the nutrient solution for another 5 minutes. Once the Jiffy pellets are thoroughly soaked, gently wring them out and place them to the side. Like the paper towel method, the goal of this process is not to bog down your seedlings with a soaking wet environment, but rather provide them with a moist, dark area, with high levels of humidity.
Step #2: Transplanting Seedlings Into Jiffy Pellets
Examine each sprout: if the taproot is at least ¼" long, they are ready to be transplanted into jiffy pellets. Carefully take each seedling and place them in their respective pellet with the taproot facing down. Tweezers may be useful in this task, as long as they have been sanitized beforehand with boiling water, alcohol or hydrogen peroxide. Finally, gently cover the seed shell in a small amount of soil. Do not compress any of the topsoil covering the seed. The point of layering the shell in soil is just to provide your germinating seeds with an adequate amount of darkness and humidity.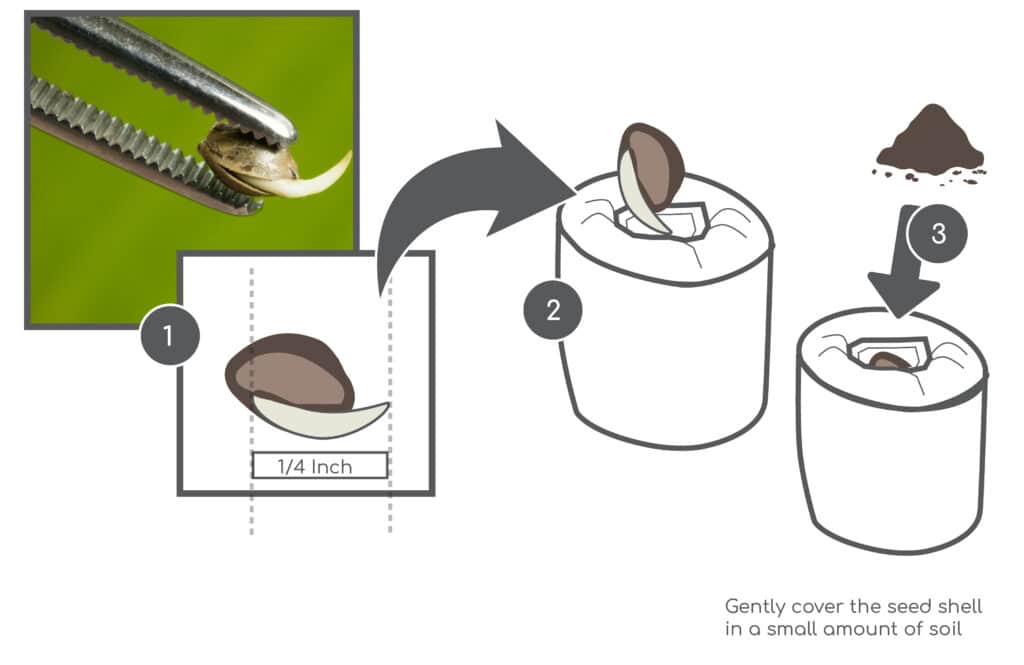 Step #3: Place Seedlings in a Germination Tray and Dome
Take your expanded jiffy pellets and place them in a standard 10" x 20" germination tray. Then, cover them with an appropriate 4" or 7" humidity dome. Since your seedlings will be living in this tray for the next 10-14 days, there are several tools available to help manage and control the environment. A light source, heating mat, and digital thermometer/hygrometers are just a few examples of tools needed to stabilize the environment within this tray. Here are some of the features of each piece of equipment: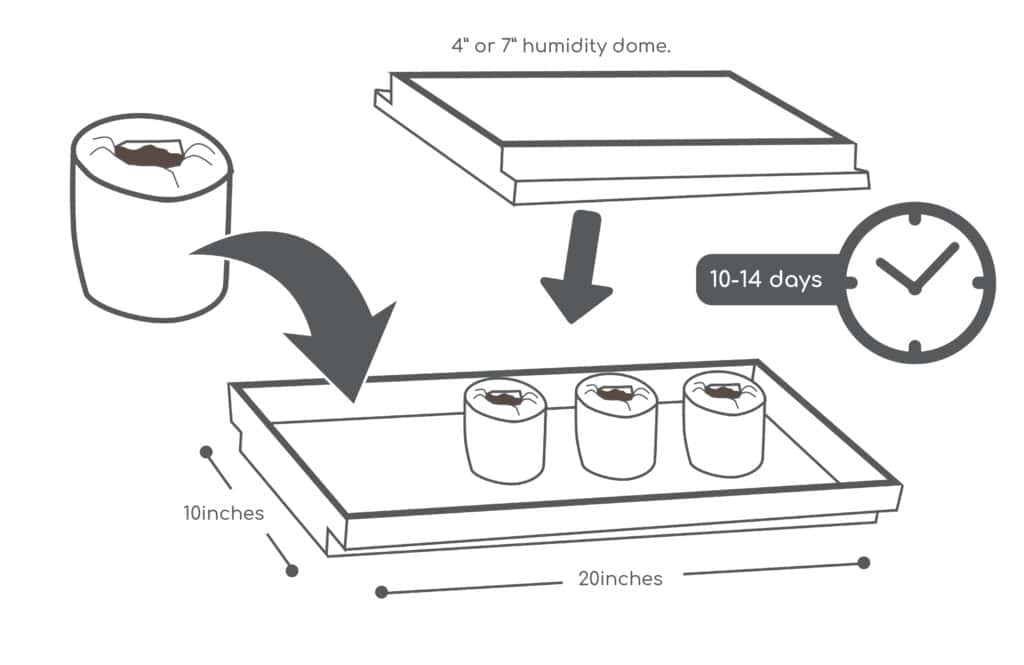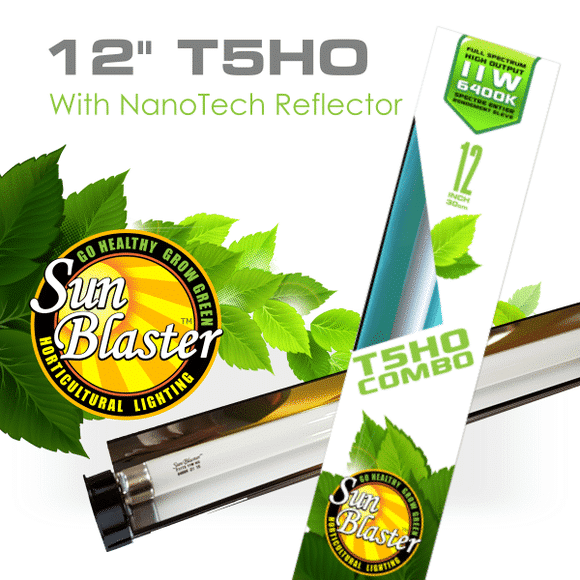 Lighting:
Choose a low-wattage, low-intensity light source. T5 fluorescents or LED lighting is a great option to consider. At this stage, the light source is only there to encourage upward movement, not vigorous growth.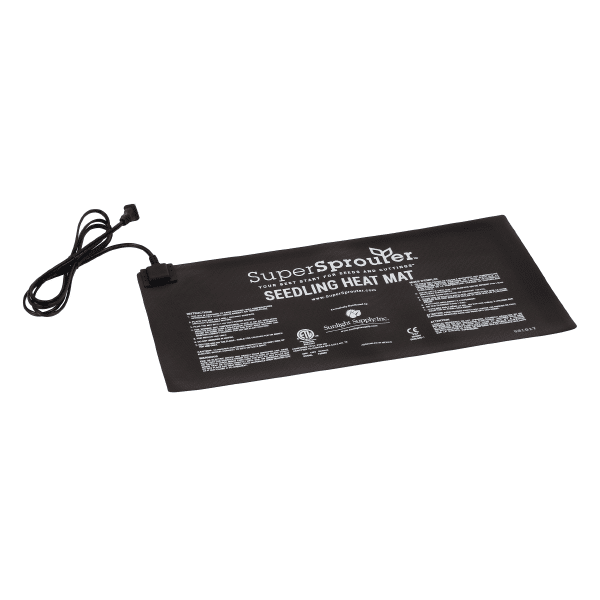 Heat Mat:
A heating mat's purpose is to raise the temperature of a small space to an adequate level. Especially during the colder seasons, a heating mat may be essential for providing your seedlings with a constant temperature of at least 70 degrees Fahrenheit (21C). Also, consider purchasing a heat mat temperature control gauge to maximize the efficiency of your tools.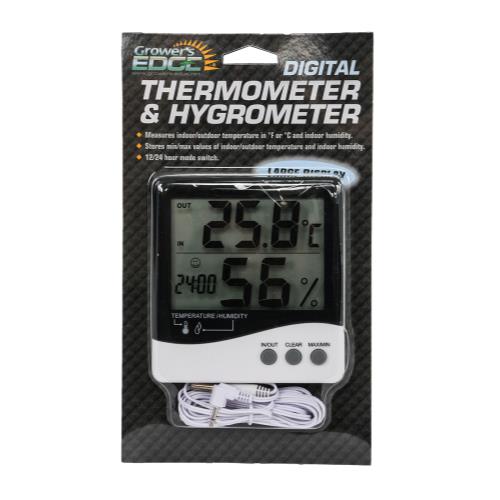 Digital Monitors:
The purpose of a digital thermometer/hygrometer is to measure the constant temperature and humidity of a given space. Some monitors even come with extended probes, allowing you to measure the temperature/humidity of specific sections of the humidity dome. For the best outcome, attempt to keep your seedlings in an environmental range of 70-75 degrees Fahrenheit (21-24C) and a minimum 70-80% relative humidity
Step #4: Set It, But Don't Forget It
Over the next few weeks, your seedlings will begin to develop a root zone that will spread through the jiffy pellet. Also, the "true leaves" of your seedlings will begin to appear. Unlike the "sucker leaves" which first emerge from the seed shell, true leaves will be much larger, resemble typical cannabis leaves, and indicate future growth, progression and plant establishment.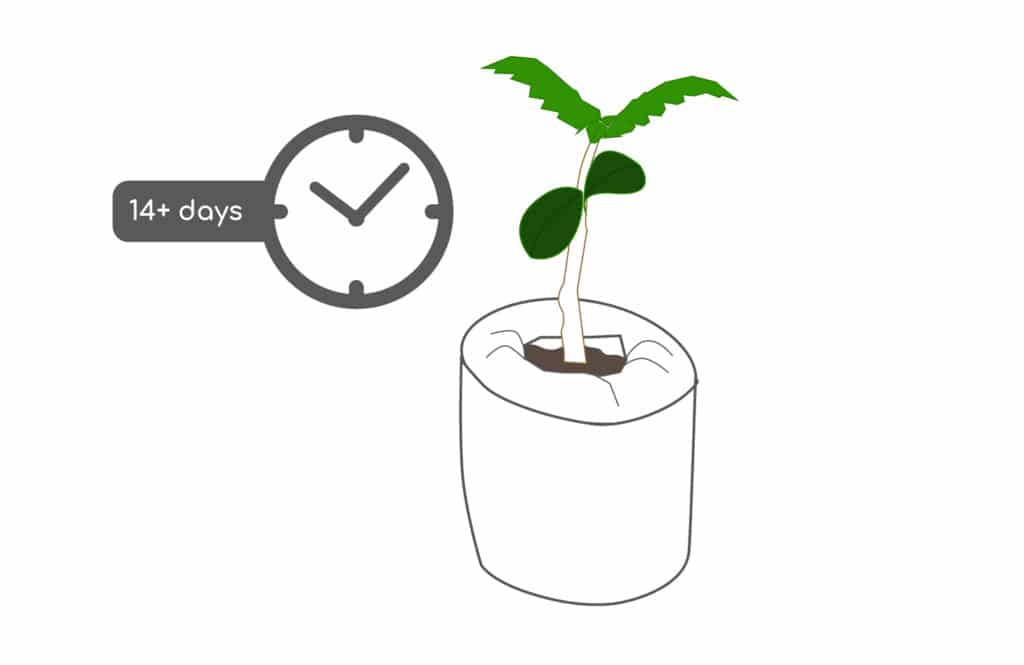 This period of growth will be slow: in some cases, the transition period can take up to 14 days. So, don't worry if you can't see measurable growth overnight. Set your plants up for success, leave them be, but don't forget them. Monitor your tools, control levels of temperature and humidity, and if necessary, spray your plants with a light solution of B vitamins or liquid seaweed solution. Be patient and soon enough, your seedlings will be ready to continue growing as established plants during the vegetative stage.
Join us for more information about growing cannabis at home! For more information on transplanting your cannabis seedlings into jiffy pellets, contact our team at Grow Your Four.
Buy Items in the blog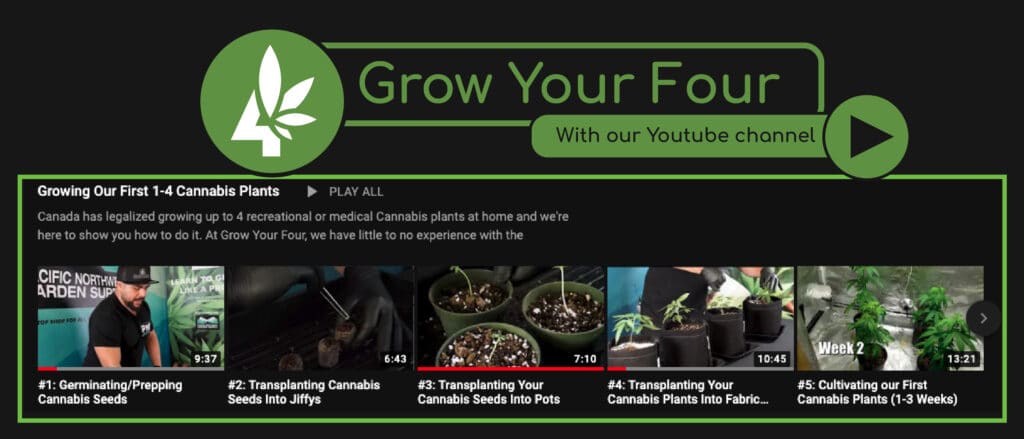 Read More
Tips on Curing Homegrown Cannabis

After your cannabis is dried and processed, it's time to think about curing, burping, and re-humidifying your crop to the perfect smoking and vaping consistency. Unlike drying, the process of curing cannabis involves slowly aging flowers in airtight containers to help seal in unique flavors and aromas. Much like the

How to Trim Cannabis to Perfection in 7 Easy Steps

It's true – trimming cannabis is one of the most monotonous jobs in the garden. But much the like process of knitting handmade fabrics, hand-trimming your crop is a special and necessary part of cultivation. Not only does hand-trimmed cannabis deliver a superior cut, but each flower during the hand-trimming

Grow Your Four's Guide to Harvesting and Drying Cannabis

By the end of week 8, your plants will likely be ready for harvest. Harvesting cannabis involves the important process of carefully drying plants to preserve and protect unique flavors and aromas. Much like the process of aging fine wine, carefully drying your crop has the potential to exaggerate the